DATE:

AUTHOR:

The Thryv Product Releases Team
Dashboard
Appointment List
Thryv 6.17.24 - Daily Digest Notification
DATE:
AUTHOR: The Thryv Product Releases Team
What's New?
1. Daily Digest Notification
(Launch Date: 9/06)
Ensure Appointment Requests are Seamlessly Managed with our latest feature enhancement which ensures business center users never miss an appointment request again. With the Pending Appointment Approval Workflow enhancements, businesses are in complete control of their schedule.
Details
Receive a daily notification summarizing pending appointment requests, making it easy to stay on top of scheduling requests from customers.

Instantly identify and access pending approval appointments through a clear indication on your main app dashboard.

Streamline workflow by bulk approving appointments directly from the Appointment List, saving time and effort.
Problem Solved
Daily Digest Notifications addresses many pain points, ensuring that appointment requests are promptly acknowledged, approvals are streamlined, and users have a centralized and organized view of their pending appointments, ultimately improving overall scheduling efficiency and customer satisfaction.​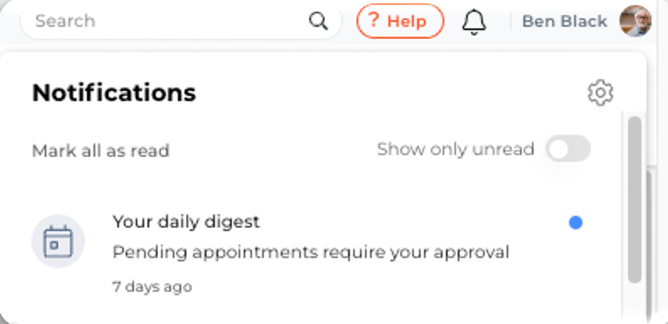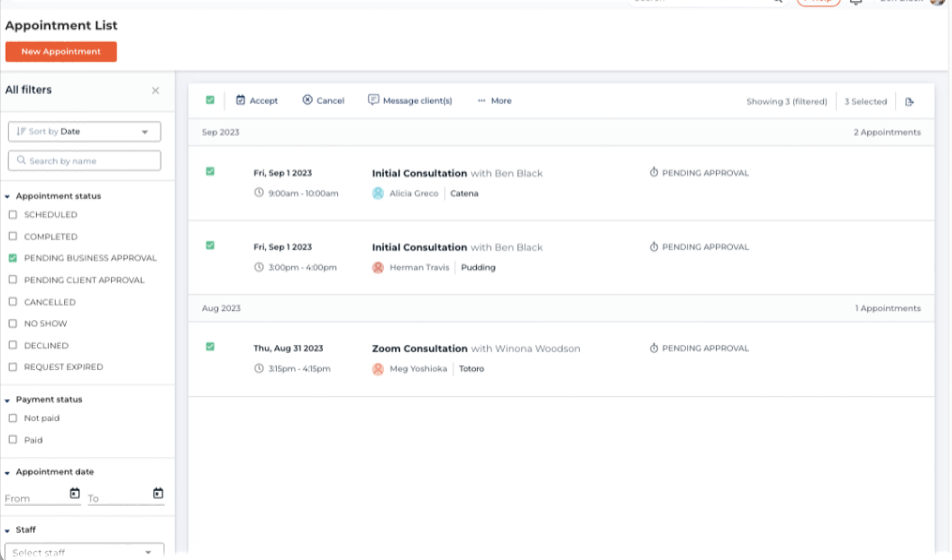 ---