DATE:

AUTHOR:

The Thryv Product Releases Team
ThryvPay
Settings
Support Center
Thryv 5.16.20 - Support Center and ThryvPay Enhancements
DATE:
AUTHOR: The Thryv Product Releases Team
What's New?
1. Support Center Redesign
(Launch Date: 6/22)
Get ready to be blown away! We're giving the Thryv Support center an amazing facelift! But that's not all! We're going above and beyond by adding brand new functionality to support our new center modle.
Searching and finding the content you need has never been this easy! Hold on tight, because we're introducing search by product navigation, supercharged search capabilities, an abundance of filters, and a plethora of content types that will satisfy even the most demanding user's needs! Get ready to embark on an exhilarating journey of efficiency and convenience!
+ New Design
+ Enhanced clickable navigation ​
+ Enhanced search​
+ More filters, labels, article previews​
+ Segmented content; i.e., articles, videos, step-by-step guides​
To View the Support Center click here!
New Design to Support all Thryv Centers!​
With the new updated design, it is easier than ever to search by feature AND by product. Also, the introduction of segmented content allows users, to select the type of support that works best for their needs!​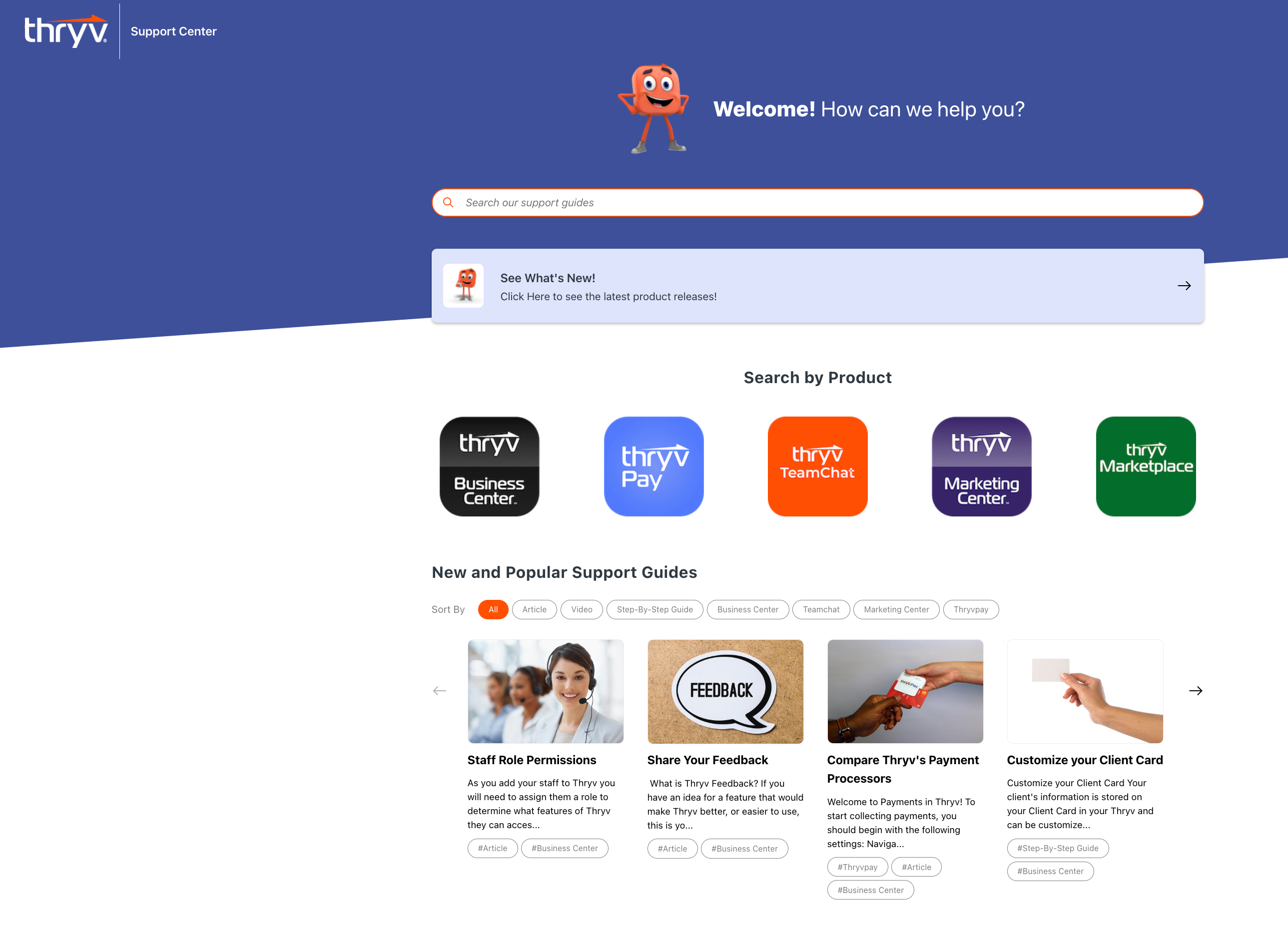 Enhanced browsing experience ​
+  Improved UI for users to explore content​
+  Article view will display image, preview, and labels for product and content type, so users have an idea of an item's content before clicking​
+  This will enable our users to explore the features they currently use, OR learn what new features have to offer​
+  Alternate support methods (videos and step-by-step guides) will be included with their related feature and no longer separated
New type of support content – Step-by-Step Guides​
+  Short, highly specific guides showing how to accomplish a task in Thryv​
​+  New guides added daily, guides are created based on real questions from real users gathered through our CSM team​
+  Can be read in one minute or less – get the answers you need quickly​
+  To give them a try, select Step-by-Step Guides on your search results page
Enhanced Search experience ​
+  Results have color-coded labels by product so users can quickly identify relevant results​
+  Filters available when searching a specific content type​
+ Users can segment their search between all content types, or by Help Articles, Videos, or Step-by-Step Guides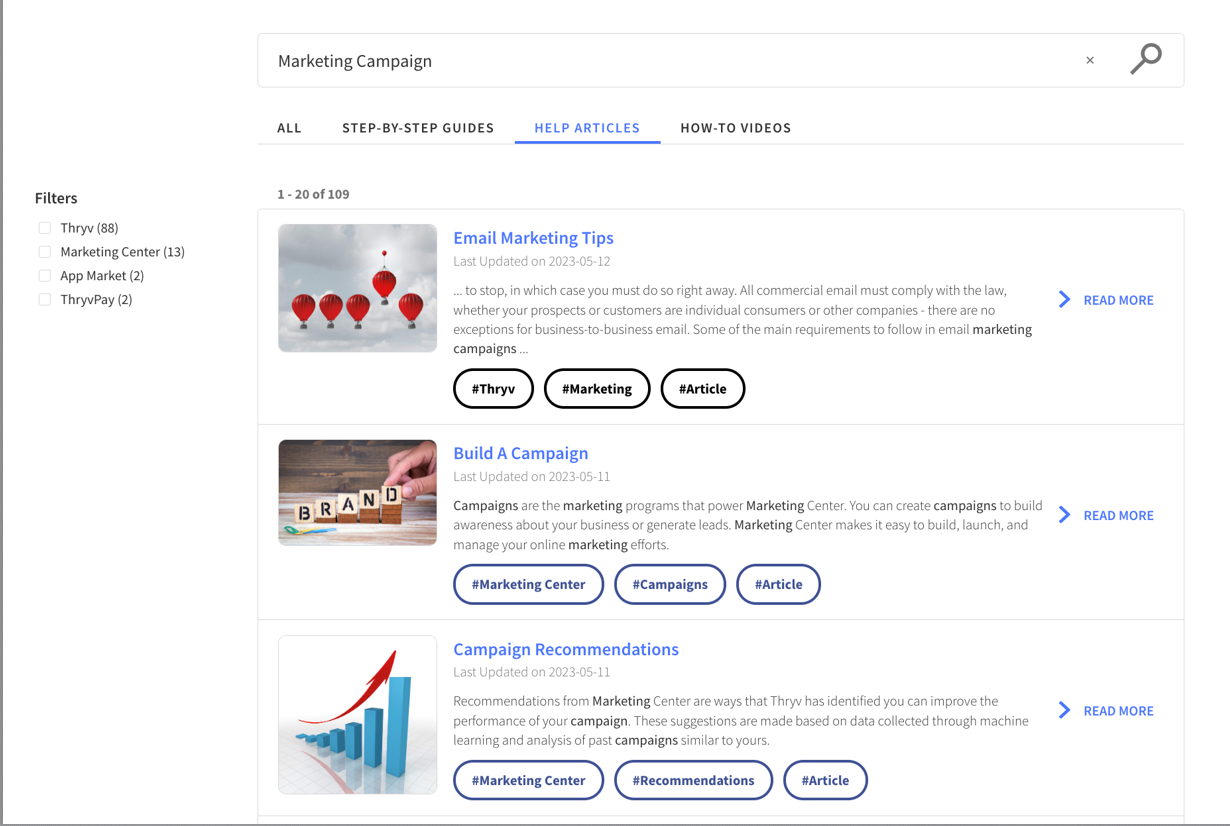 ---
2. Enhanced Payment Error Messaging​
(Launch Date: 6/21)
New and improved failed payment error messaging will display when a payment fails during processing.​
i.e. Your payment failed due to insufficient funds, please use another payment method.​
i.e. Your payment failed due to an incorrect zipcode, please update and try again. ​
Help clients better understand why a payment failed to process and what they need to do to fix the issue.
---
3. Scheduled Payment – Charge payment ​​
(Launch Date: 6/21)
Previously if a Scheduled Payment failed, a user would have to reschedule or charge the client from the charge screen.  
With this new enhancement, users can charge the failed payment again directly from the Scheduled Payment Method screen.
Saving the client time by eliminating the need to click on multiple screens and set up secondary payment methods to recharge a failed payment.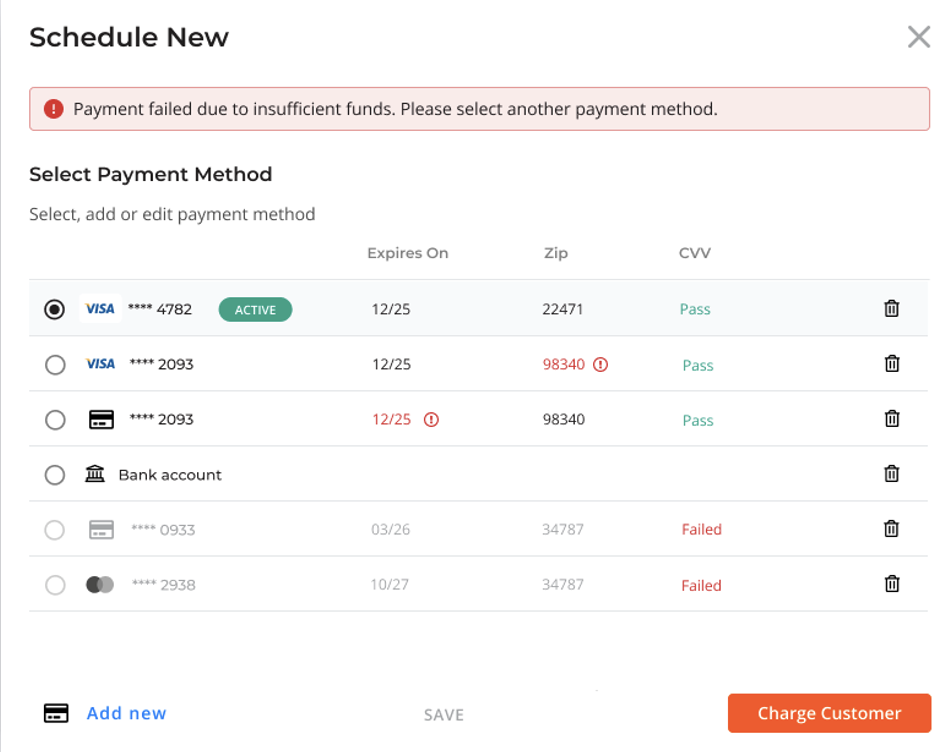 ---
4. Package Redemption History
(Launch Date: 6/20)
We have created a new enhancement for the package feature!
This feature allows Thryv users and their clients to track the history of package fulfillment by viewing the history of when a service related to the package is redeemed.
The 'View History' link is available in both the package details page and the client portal, providing the dates on which the package credits were redeemed. T
his feature addresses the need for clear visibility into the utilization of packages, providing Thryv users with valuable insights into how their clients are utilizing their services.  ​
Benefits:
+  Verify and validate the usage of support packages by customers​
+  In case of any billing disputes or discrepancies, it serves as concrete evidence​
+ Thryv users can analyze it to gain insights into client behavior & preferences​
+ Provides Thryv user with data to make decisions regarding package renewals​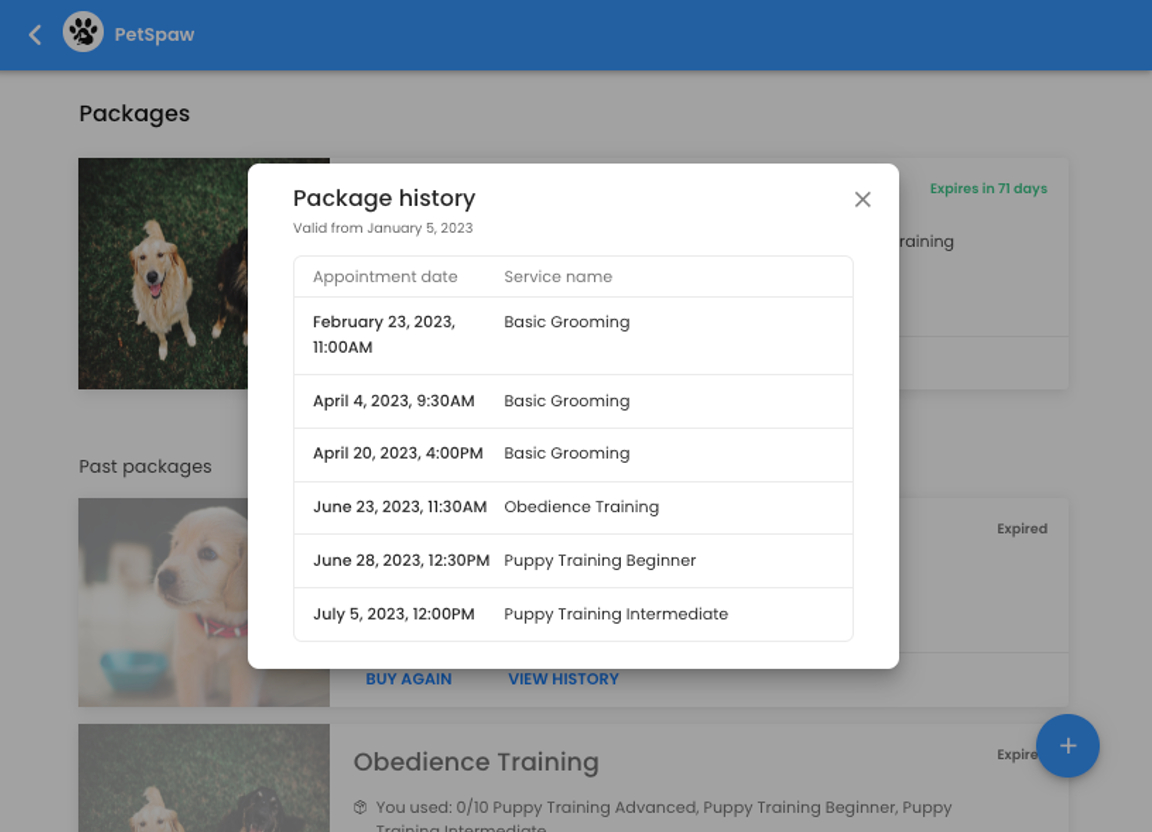 ---