DATE:

AUTHOR:

The Thryv Product Releases Team
Business Center
BC Calendar
BC Settings
DATE:
AUTHOR: The Thryv Product Releases Team
What's New?
1. Arrival Windows
(Launch Date: 10/23)
Currently, businesses are required to book appointments based on exact time slots, which can be limiting and inefficient. With the addition of arrival windows, businesses can book appointments for specific times but the communication for the appointments will include an arrival window.
This will provide Business Center users greater flexibility and control over scheduling. Clients will receive communication that reflects when our staff will arrive, setting clear expectations for their appointments.
Details
Greater flexibility and control over the calendar​

Better expectations are set for an appointment, as customers will receive communication that more accurately reflects when a staff member will arrive for their appointment.​

This feature is especially helpful for service-based businesses, such as plumbers, HVAC technicians, lawn care companies, and estimate-based businesses, who can benefit from the added flexibility and control over their scheduling.​
Read the article to learn more by clicking here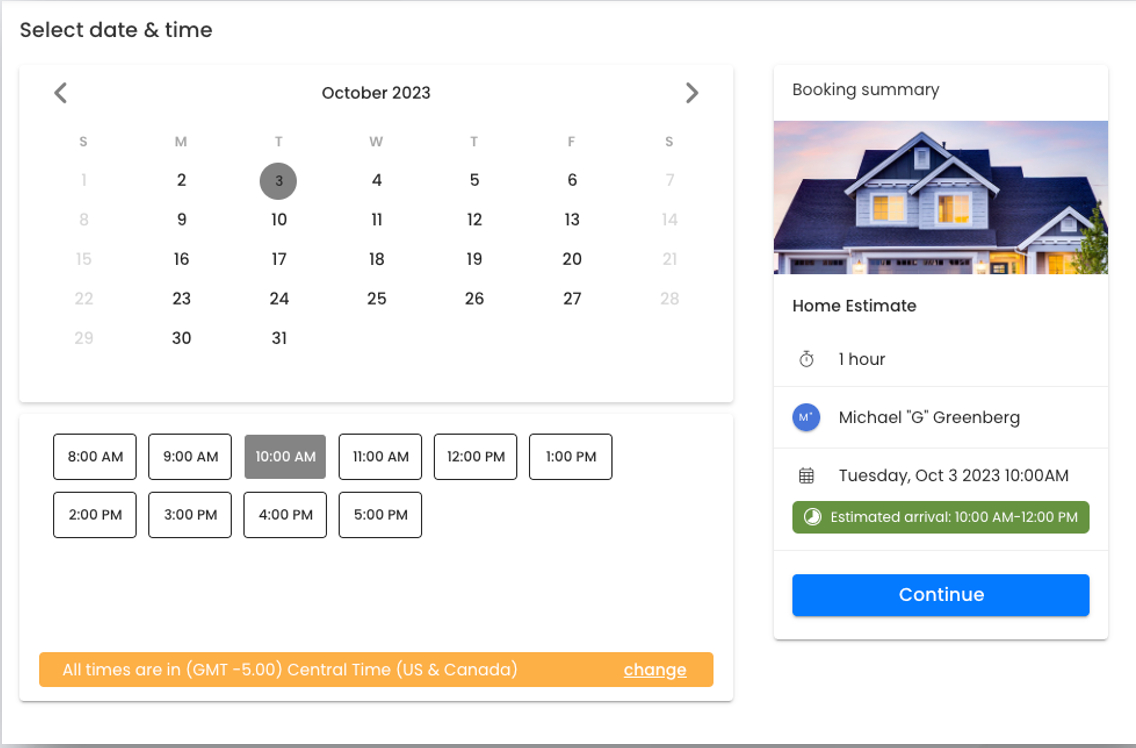 With Arrival Windows, users will have the option to set an arrival window on individual services or apply it as a default for all services.​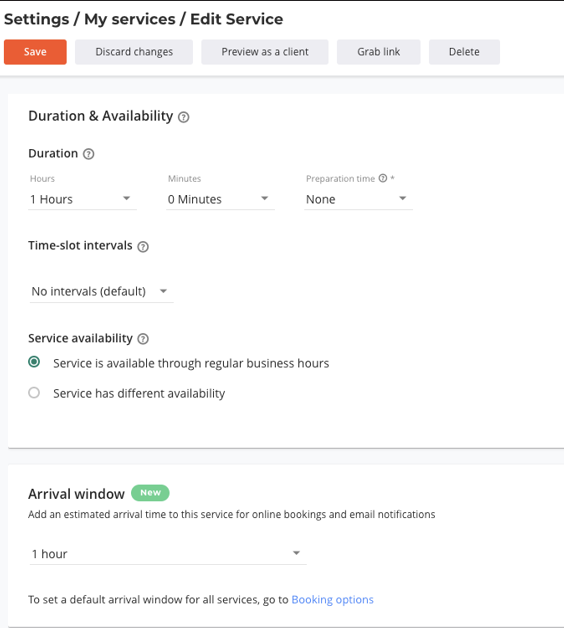 That service window will be displayed to staff members scheduling the service. They can customize the arrival window duration by appointment.​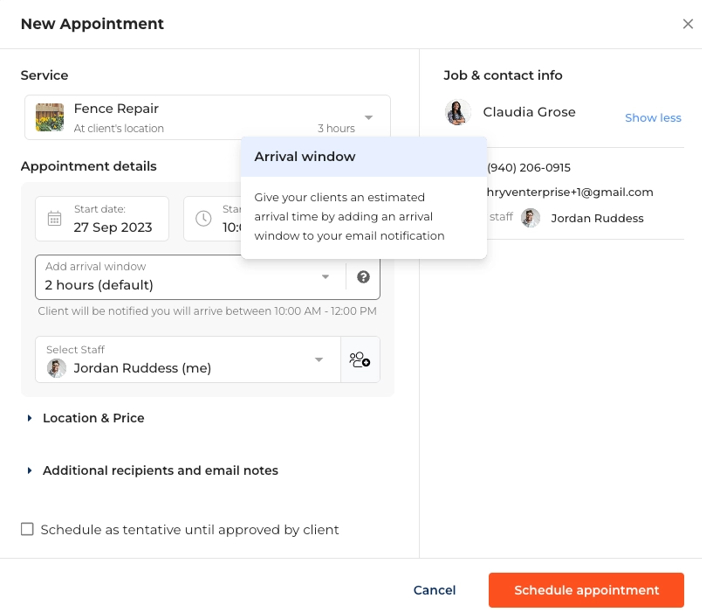 The arrival window for appointments will be displayed on all communication sent to the customer.​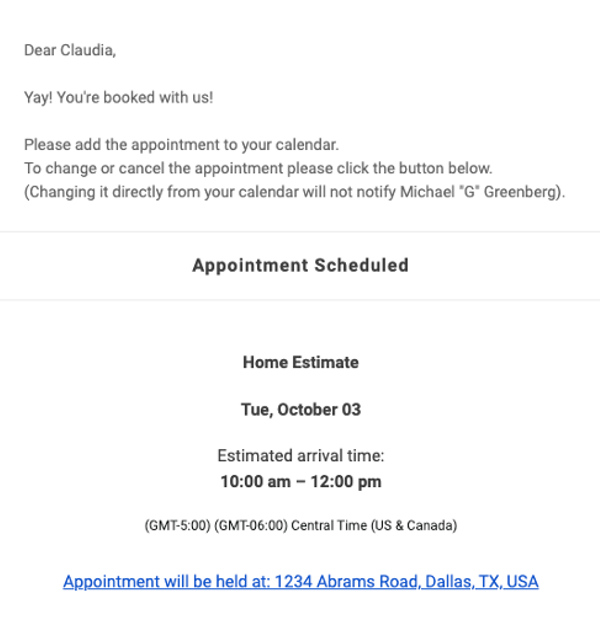 ---